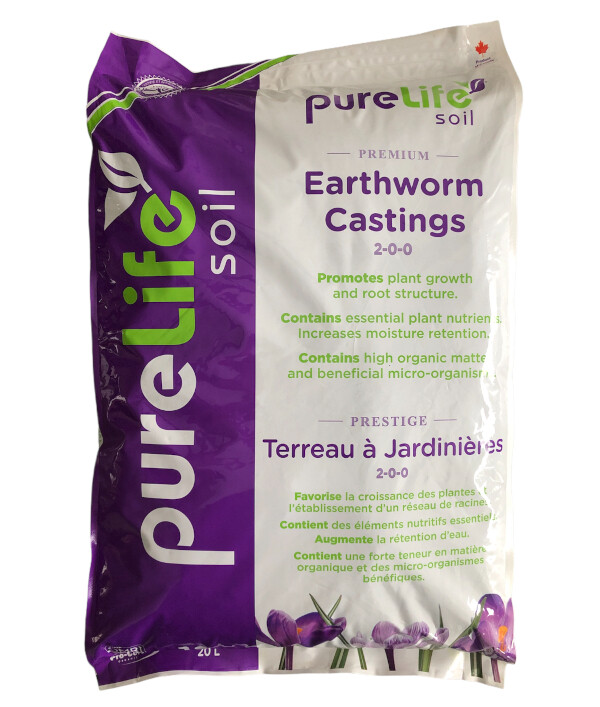 Certified Organic Worm Castings 20L Bag
SKU 00010
Product Details
Pick- up only by appointment Wednesday to Saturday between 10:00am - 2:00pm
Healthy, moisture retentive, well drained soil is one of the single most important elements of successful gardening. Creating healthy soil in sandy or clay soil is as easy as adding organic compost or worm castings. This increases moisture retention and improves the soil structure and fertility which encourages millions of micro-organisms to thrive. Their existence increases the absorption of essential minerals to the plants which creates better root growth and greater resistance to disease and pests.
Earthworm castings promotes plant growth and root structure and contains essential plant nutrients. It contains high organic matter, beneficial micro organisms and increases moisture retention. We sell certified organic worm castings.
Always feel safe shopping at Plant Paradise Country Gardens with our secure payment gateway.
Save this product for later